Meet Dr. Paul Hall
Dentist Dr. Hall and the team at Hall Dental in Lethbridge have one purpose in mind: to provide you with a positive dental experience in a caring and comfortable environment.
---
Dr. Paul T. Hall
Dr. Paul was born and raised in Lethbridge, Alberta a small community. After high school, he packed his bags and went off to Edmonton where he graduated with a Doctor of Dental Surgery from the University of Alberta.
Once he graduated, he headed straight home to practice dentistry among his family, friends and neighbours – to serve his community.
Dr. Paul opened Hall Dental in 1995 at 924 5 Avenue North. In an interesting way, he followed in his parent's footsteps. In fact, he took over the exact location of his parent's convenience store – Ron's Grocery – and turned it into Hall Dental.
Dr. Paul proudly tells patients who ask all about it, "You might recall seeing me behind the till or stocking shelves in my elementary school days!" and often laughs as he tells the story, recounting fond memories.
While Dr. Paul has made it his practice to provide friendly and professional dental care to families in Southern Alberta for more than 20 years, he is also actively involved around the Lethbridge community in other ways.
In addition, his clinic has been instrumental in supporting and establishing a dental school in Ethiopia. His goal was to provide education so that families there could someday have the dental care that we enjoy in Canada.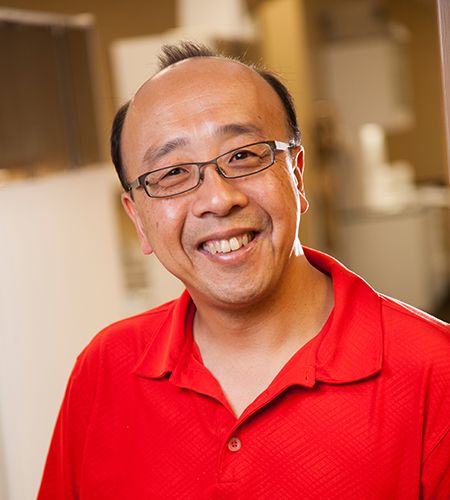 ---