Dental Sedation Options For Children in Lethbridge
Children often feel nervous or afraid about visiting the dentist. At Hall Dental in Lethbridge, we offer dental sedation options to ease their discomfort and help the visit go smoothly.
---
When might my child need sedation?
While many children feel at ease visiting the dentist, there are also many kids who simply don't feel comfortable with it. At Hall dental Centre, we offer a range of sedation options for children who need extra support during their dental appointment.
General Anesthesia for Children
General Anesthesia is often used with children requiring extensive, complicated procedures or in those children that are not able to be co-operative. Our Anesthesiologist is very experienced in working with children and will make sure that your child is safe and well looked after in a calm caring environment.
Sedation dentistry can also be beneficial to children who have special needs that otherwise prevent them from undergoing necessary treatment.
Depending on the type of procedure your child is undergoing, and the severity of his or her dental anxiety, we may use IV sedation, oral sedation, or general anesthesia. You dentist will discuss all the sedation options with you before the procedure and recommend the most appropriate one for your child.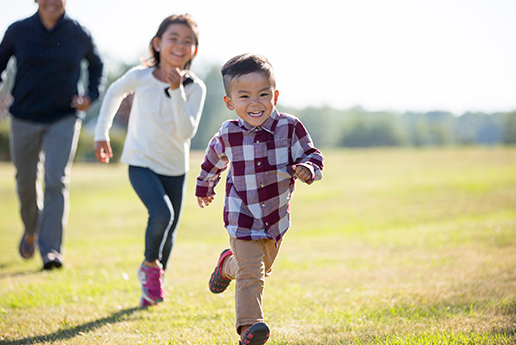 ---
If your child is afraid of the dentist, request an appointment at Hall Dental today to discuss how we can ensure a comfortable experience! Request Appointment