Meet Dr. Pauline Hall
Dr. Pauline Hall is proud to work alongside her brother, providing caring services to the Lethbridge community.
---
Dr. Pauline Hall
Dr. Pauline is Dr. Hall's sister! Unlike her brother, she moved to Boston, Massachusetts, where she graduated with a Doctor of Dental Medicine degree from Boston University School of Dental Medicine.
After graduation, Dr. Pauline was really excited to return home and join her brother at Hall Dental... that was almost a decade and a half ago. "Time really goes go quickly when you love and enjoy what you do…," says Dr. Pauline.
Dr. Pauline loves her community and her patients. She knows them all by name and personally follows up with them after their appointments.
You'll often see her walking around the city enjoying great visits with patients and members of the community – even stopping to chat with patients running errands in between appointments.
Dr. Pauline is fully committed and dedicated to providing every smile with professional and gentle dental care.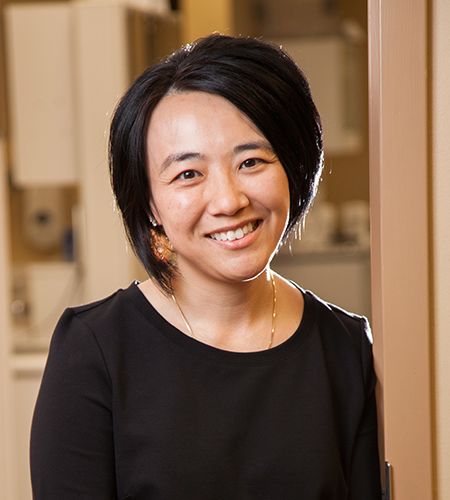 ---