Teeth Whitening in Lethbridge
If you have noticed that your teeth aren't as white as they used to be, you're not alone. Our Lethbridge dentists offer teeth whitening to lighten the colour of your teeth and minimizes the appearance of stains and discolouration.
---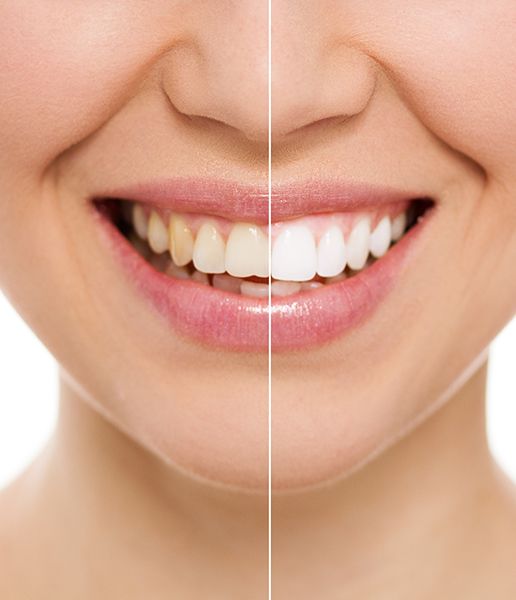 What causes teeth to become discoloured?
Accidents, aging, and beverages such as tea, coffee and red wine can all contribute to the discolouration or your dental enamel.
What is a take-home professional teeth whitening system?
Our professional take-home system for teeth whitening is a very safe and cost-effective whitening procedure that swiftly restores the appearance of your teeth. With correct and consistent usage, the professional take-home whitening system will result in a smile that is noticeably whiter.
Our professional take-home teeth whitening system includes two custom made trays (an upper tray and a lower tray) as well as three whitening syringes.
Will I experience any side effects with take-home teeth whitening?
You may experience some tooth sensitivity and irritation to the soft tissues during and shortly after the treatment. However, these effects are temporary and should soon resolve.
SpaDent
At Hall Dental Centre, we use the SpaDent teeth whiteing system. SpaDent is a fast-acting but very safe professional teeth whitening system. To learn more, please contact our office.
---