Secure Denture Implants in Lethbridge
Dentures secured by dental implants are stable and secure, allowing patients to feel confident in their teeth and relaxed about eating all the foods they enjoy.
---
Why might I need an implant to secure my dentures?
Many denture wearers struggle with loose or poorly fitting dentures. The traditional approach of using adhesives to secure a denture often means patients are significantly restricted in the foods they can eat.
Poorly fitting dentures can also be a source of significant discomfort for the wearer. It's also often the case that loose dentures actually undermine a patient's self-confidence. For this reason, securing a denture using dental implants can be beneficial for some patients.
Here's how it works:
A number of dental implants are installed in the jaw and a denture is created with appropriate fittings that allow it to be anchored to the implants. These dentures are manufactured to allow the patients to easily remove them so they can be cleaned.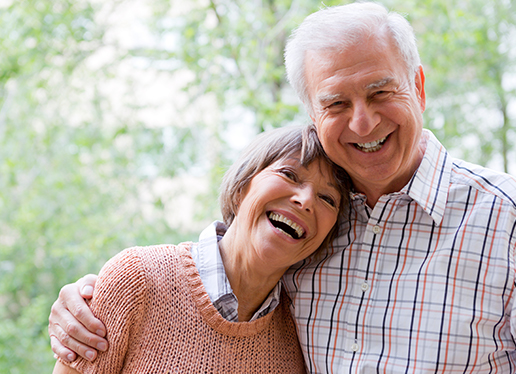 ---