Dental Implant Restoration in Lethbridge
Implant restoration is the second part of the dental implant process, and involves creating an artificial tooth (a crown or bridge) and connecting it to the implanted tooth root. This part of the process can only be completed when the soft tissue around the implant has completely healed.
---
What can I expect during the restoration process?
Once you dentist is satisfied that you are sufficiently healed after your artificial tooth root implant surgery, we'll proceed with the restoration portion of the dental implant.
The Abutment: A small metal post called an abutment is inserted directly into the dental implant. This will attach to your crown or bridge. Once it's in place, we'll take an impression of your teeth that we will use to construct your custom-made crown or bridge.
Temporary Crown or Bridge: A temporary crown or bridge will be attached to the abutment until your custom-fitted crown is ready.
Ready? When your custom-made crown is available, another short appointment is required to place it onto your abutment and ensure that it fits comfortably into your smile.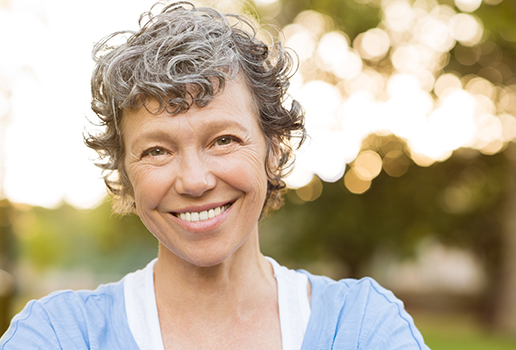 ---
What are the advantages of dental implants?
Dental implants provide a natural looking, permanent solution to missing teeth, and can also help prevent bone loss. Additionally, implants allow our patients to enjoy foods such as raw vegetables or nuts, without limitation, ensuring a healthy diet.
What will my new implant "tooth" look like?
The goal of the crown or bridge is to blend in with your natural smile. Our knowledgeable dental team rely on their many years of experience to create a crown or bridge in a colour and shape that will be both aesthetically pleasing and functional.
How will I care for my new implant?
Dental implants are very durable and if well cared for, should last you a lifetime. You should care for your implant as you care for your natural teeth, with daily brushing and flossing and regular check-ups and cleanings. Our team will provide details on caring for your implant during your appointment.
How will I know if I am a candidate for implants?
If you are missing teeth due to age, accident or decay, and want a permanent solution to restore your smile, you might be a candidate for dental implants. We recommend contacting our office to book a consultation with our dentist.
---